For Over 34 Years Utility Truck Equipment Inc. Has Been a Leader in Utility Truck Sales and Service.
Utility Truck Equipment, Inc. (UTE), is a full-service provider of truck mounted utility equipment. Since 1986 we've specialize in designing and building custom upfitted aerial devices and digger derricks. We are conveniently situated in the heart of Southern Ohio and our production facility located at 23893 US 23 South, Circleville, OH is easily accessible to our customers coming from all over Ohio, Indiana, and Kentucky. (See Map)
We have an experienced staff of sales and service personnel with a large wealth of expertise. We can answer any questions you might have. Along with our new vehicles we offer used, rental, and demonstrator trucks that you can be sure have been serviced and inspected by our professional staff of service technicians. We value your trust, and it's important that we provide the information you need in order for you to be completely satisfied with your purchase. (Email us with any questions you might have.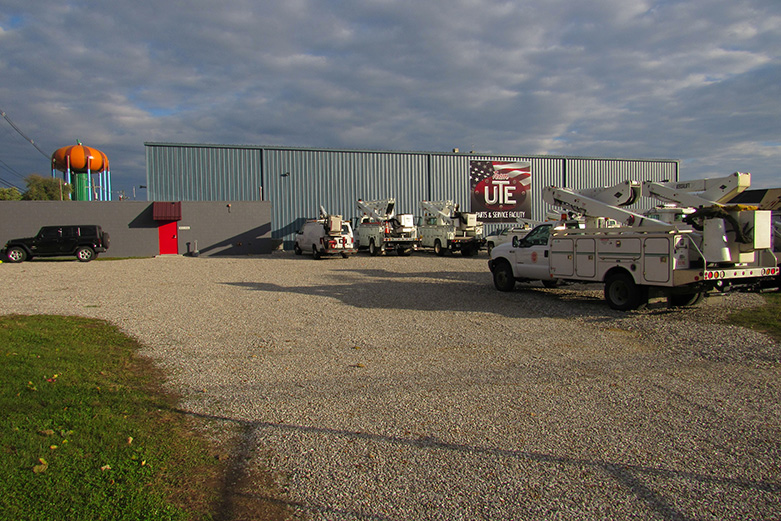 Team UTE
In September of 2018, UTE expanded again opening a new facility at 305 Logan St., Circleville, OH, not far from the original operation (See map). The "Team UTE" Parts and Service Facility boasts over 20,000 sq. ft. of working space, 5 overhead cranes for increased efficiencies and operational ease and a full parts department. The new facility will handle all parts, repair and service work, while the original facility will concentrate on new builds, accounting, and corporate offices.
Moving forward Utility Truck Equipment will continue to be a leader in installation, sales, services and repair of bucket trucks, digger derricks, and other utility equipment.